School and work are feeling out of control at this moment. Between recital season, a paper literally due every week in all of my classes, and the million and one other things I need to be taking care of, not to mention doing laundry & cleaning my room (it's kind of a disaster zone at this moment), I've had very little free time. So in times like these, of course I make a post. No, but really, I feel like when my To-Do List is getting ridiculously long that it's good to take a moment to regroup and focus on those little things that entertain me/make me happy. This week, that includes these things…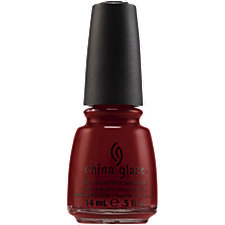 China Glaze "Seduce Me" on my toenails
Forever 21's Memorial Weekend Sale
(This is one of the items I'm hoping to pick up – an open knit sweater in blue – to throw over cami tanks or bikinis)
A Game of Thrones (Book 1 of A Song of Ice and Fire)
A friend loaned me the book since I've been enjoying the show so much. I just wish I had more time to read. (And on the note of the show – is anyone else gaining a braid obsession from Daenerys Targaryen's hair??)
 & finally…
Starbucks Iced Coffee Sweetened with Toffee Nut or Caramel and a splash of 1/2 & 1/2.
Which I don't have a picture of because I haven't had any today. My sister and I are trying to cut back our caffeine intake…haha we shall see how long this lasts.
Happy Almost Weekend!
xx
-C